My quest for 6 Weeks of Bliss continues tonight. Our topic this week is getaways. Over the last few years I have travelled to Ireland, Canada, Louisville, San Diego, Pittsburg, Chicago, New York and Florida but my travel bug while it is quenched now, was not always quenched.
Growing up, we never travelled anywhere. We never went camping or away for the weekend and it was not until I was a teenager that we even actually went away, to Washington, D.C. To satisfy my never ending need to get away, I started to grab business mail reply cards from the back of travel magazines and send away for each and every pamphlet listed.
Yes, from Fiji to Belgium, this then 10 year old got come travel to someplace pamphlets in the mail. I could not get farther away then school but Fiji called me. I would stare at maps of the world in wonderment. I would flip through the books and said to myself, "Someday."
It only stopped when I began to consider college and the travel pamphlets became college pamphlets to far away colleges, just a different type of travel.
Another way I sought to get away growing up was through reading. It started with Richard Scarry's Busy Town books and grew from there.
From there, I read everything I could get my hands on. Books that transported me to far away places or back in time. I could get away for a little while and forget the disintegration of things around me.
To this day, reading still takes me away. Far away. Last night I was reading, Wonderful by Jill Barnett, and I lighted so much for the first time in a LONG time that it hurt. I forgot that Mom is sick and that work is busy. I forgot everything for that hour that I read. I could get away without breaking the budget.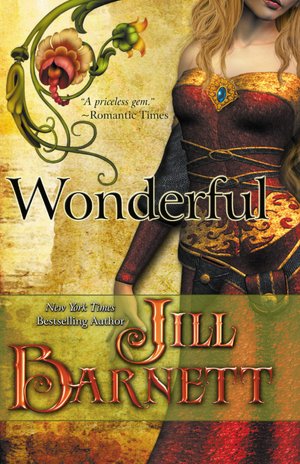 Honestly, as I plan my next vacation far away from home, I like to take these mini getaways right at home or where ever I happen to be. Reading takes me away.